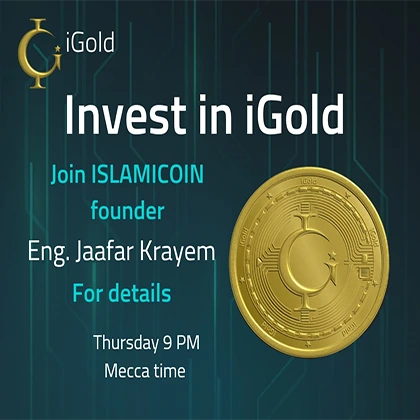 The wait is almost over! iGold is on its way!
Join ISLAMICOIN founder Eng. Jaafar Krayem this Thursday for a Q&A session, get all details and insights, and learn everything you need to know about this revolutionary investment opportunity.
Thursday 9PM Mecca Time on ISLAMICOIN Telegram channel
Invest in iGold, invest in the future of Gold!